Once I had the ST4 ordered I knew I would have to order a slider for a 3rd axis. Researching Kessler showed it was either too bulky or pricey. Rhino sliders seem great and was well priced but I really wanted the ability to have a long move when I felt necessary. There were a few other recent companies that I looked into but nothing really caught my eye. If your wonder why not a chronos rail, it's mostly because the screw driven system is great for timelapse but wouldn't be useable for video since it moves incredibly slow (about 4 minutes to move 4 feet). So naturally I gravitated towards the beautiful stage one rail from Dynamic Perception. It's lightweight, expandable length and dynamic perception has a history of excellence when it comes to build quality.
After seeing some extra early adopters showing off their ST4's I started to become concerned with how exactly to mount the unit to a Stage ONE. I've never been a fan of mounting a ballhead to the cart but luckily DP has designed a wedge to act as a level for the cart when the slider is at an angle. But then I realized the worst part of it all, the stepper motor is mounted to the cart and the ST4 rotates the entire unit so the two would collide when doing pan moves.
I spoke with Brian (emotimo) about this issue and he was aware of it and offered the simple solution of attaching a plate to the cart that would offset where the ST4 mounts so it would clear the motor when rotating. I wasn't incredibly excited about this idea because I worried it would cause issues to the rail movement by having more weight on one side.
Then I remembered that Doug from Upthink Labs built a 3-axis system from a 3D printer and released his an instructables on how he did it. His system was a gutted TB3 and Stage ONE-esque rail and was controlled with a standalone controller built from the brains of the TB3. He also made a youmagine.com post that had a list of downloadable 3D printer parts and the hardware used to make a Stage ONE style slider. The big difference being that he created a motor mount on the end of the rail with a worm drive to not only save battery on angled moves and eliminating backlash but most importantly relocating the motor OFF of the cart and at the end of the rail.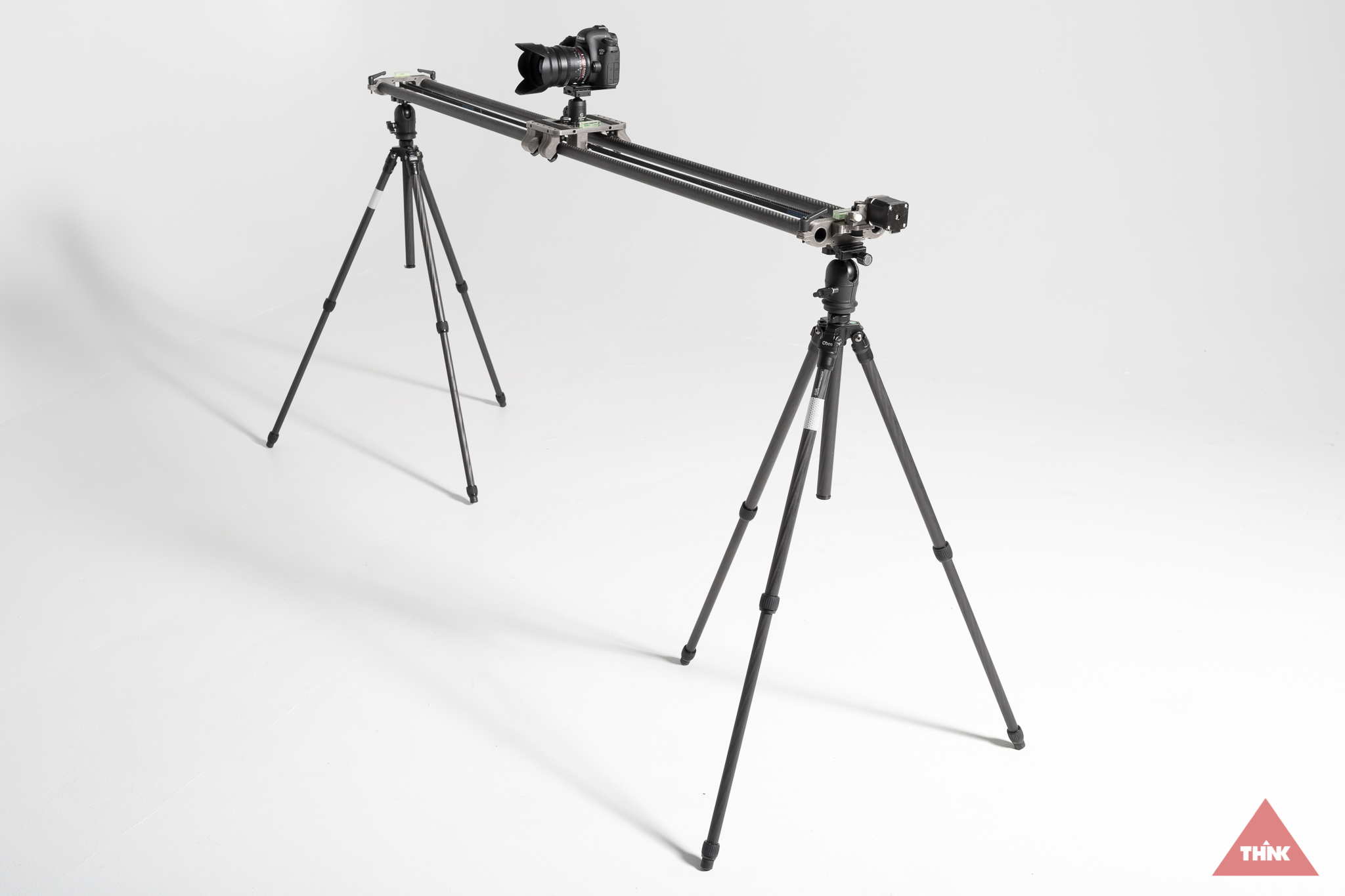 After a lot of thought and going back and forth on cost to build and cost of a built system like the Stage ONE that I'll have to alter the cart slightly or have a large ballhead on the cart to make clearance, I decided to start sourcing hardware and find a 3D printer.